TRESORYA LLYW SERYDDWR 88621
2010 PALOMINO GELDING
Sire: Tresorya Cymro Wyn                                   Dam: Lingcombe Swallow 
                           Derwen and Geler bloodlines                                             by Pipersgreen Song of the Star
Seryddwr  has gained second place in his first dressage competition and is now progressing in jumping. Photos below showing him with his owner Fiona.
TRESORYA NAIROBI LWYD
2011 DUN GELDING
Sire: Tresorya Llyw Sulien with Nebo and Parc Bloodlines
Dam: Dyfri Nancy Lwyd by Geler Dago
 Performing well in dressage and starting to enjoy jumping.                                    Photo below right with his owner Holly 
SOLD

TRESORYA SADWRN

SOLD

2005 Palomino Colt

Tresorya Sadwrn has recently been gelded having spent his earlier years as a stud stallion.

He has now been broken to ride, and has already had great success in the Show Ring.
SOLD

TRESORYA PENADUR AUR

SOLD

   2009 Palomino Gelding

Sire: Tresorya Llyw Sulien- Nebo and Parc Bloodlines

Dam: Pentalar Angharad by Broughton Buster

Penadur is now living in Cumbria with his new owner Fran. He has started his training in Western Riding and appears to be enjoying every minute.

Photo below left taken being schooled at his first clinic                                         Photo below right taking some exercise

UPDATE 2013 
TRESORYA ALED ( Laddie )
is now progressing well in dressage with his new owner Rebecca
Photo below by kind permission of Rachael Bromage Photography
Photo below right of Tresorya Aled and Tresorya Victory Dance
SOLD

  TRESORYA DALWYN LWCUS  

SOLD

Sire: Tresorya Llyw Sulien  Dam: Selattyn Dancing Lady

Enjoying life with his owner Lizzy

 
SOLD

  TRESORYA ANGHARAD FFLUR  

SOLD

2005 Chestnut Filly with Pentalar Angharad

Sire:Seiont Guto Goch by Nebo Owen

Dam: Pentalar Angharad by Broughton Buster
out of Llansantffraed Patricia by Ffoslas Lord Thomas

Photographed below right having great success with her new owner Anna



SOLD

    W.P-B.R. TRESORYA SULWENA    

SOLD

Sire: Carn View  Dam: Lingcombe Swallow

Photographed with her owner Allana

SOLD

 
W.P-B.R. TALKLAND ABBEYGALE
1997 Chestnut Mare 15.3hh
Sire: PWLLCEFFYL ATOMIC
by NESSCLIFFE SELWYN
Dam: ANGLO-ARAB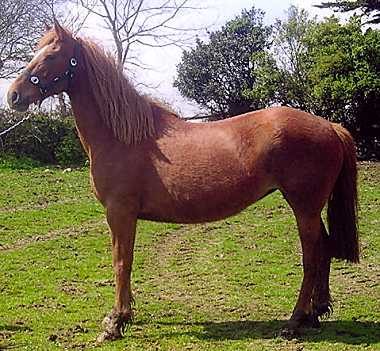 Performing well in dressage
TRESORYA CALEB  Enjoying 2016 Summer Camp with his owner Lauren