Quality Welsh Section D and Part-Bred including palomino, cremello and buckskin/ dun. Bred for all disciplines from superb bloodlines with the temperament to match.

Tresorya is Cornish, meaning, as a verb, to treasure or, from a noun – to be treasured.
Tresorya is situated on the outskirts of Truro, in the County of Cornwall, and overlooks the picturesque Carnon Valley.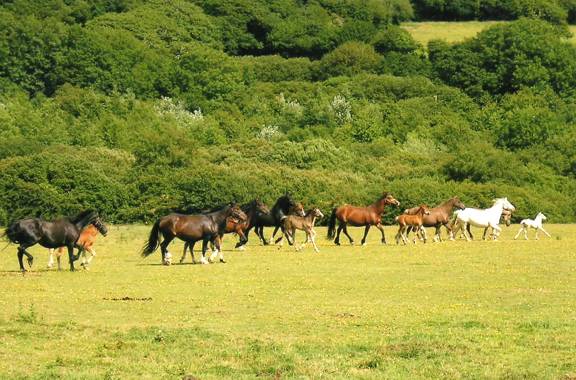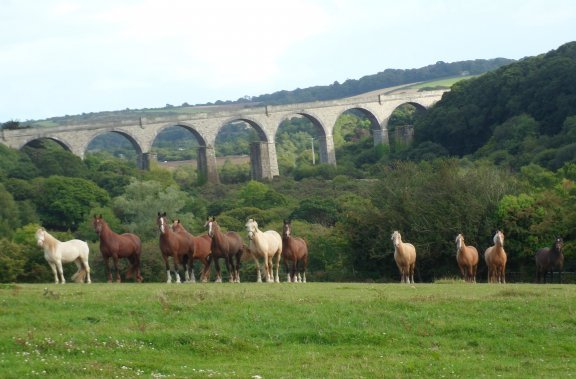 The family have been working with horses in the locality for over 160 years, and have bred horses on Carnon Farm for approximately 80 years, originally specialising in Thoroughbred and Irish Draught.
For many years we have been breeding Welsh Section D along with some part bred, including Palomino; and more recently cremello and buckskin/ dun.
We have 3 stunning homebred Welsh Cob Section D Stallions, both Tresorya Cornish Cream and Tresorya Rhodri Rhun will be standing at stud to a limited number of visiting mares –
Cremello Tresorya Cornish Cream DNA tested to produce palomino and buckskin/dun with the possibility of smoky black and double dilutes.
Chestnut Tresorya Rhodri Rhun with flaxen mane and tail.
We are very excited to include newly Licensed Palomino Stallion Tresorya Dancing Lord and really delighted with his first crop of foals in 2021. He will be covering our mares only in 2022 – a limited number of his foals may be available for sale.
All with excellent bloodlines, temperament & action, which can be viewed on the Stallion Page.
We are also looking forward, and breeding young colts/future stallions, and introducing some new bloodlines.
Our wide selection of broodmares have superb bloodlines with the temperament to match, producing young stock for all disciplines.
We have been very successful showing. Entering the Annual Stud Competition for the South Western Association of the Welsh Pony and Cob Society – Receiving the trophy several times for the Best Group of Welsh Cob Section Ds, together with three generation successes, and Champion Rosette for Stallion and progeny as well as Overall Reserve Supreme Champion.
In 2016 after a gap of some time, we again entered a group of three of this year's foals into the Annual Stud Competition. They were not only placed first in their group; but we have again, also been awarded Overall Reserve Supreme Champion.
In 2017  we were delighted to receive the Highland Trophy for a group of foals by our Cremello Licensed Stallion Tresorya Cornish Cream, which achieved the overall group most consistent in type.
We receive many enquiries regarding export, and horses which we have bred can be found throughout Europe.
We have been  delighted with the first crops of foals by our Licensed Cremello Full Welsh Cob Section D Stallion  TRESORYA CORNISH CREAM
LOOKING FORWARD TO ANOTHER EXCITING YEAR FOR 2022, WITH MORE SHOW QUALITY FOALS EXPECTED – BOTH FULL WELSH COB SECTION D AND WELSH PART-BRED. A NUMBER WILL BE OFFERED FOR SALE – MAINLY DILUTES EXPECTED, WITH THE POSSIBILITY OF DOUBLE DILUTES.
WE WILL ALSO BE OFFERING MARES FOR SALE AND  INCLUDING A COVERING BY ONE OF THE STUD STALLIONS.
If you are looking for something in particular please do not hesitate to contact us.
It has been brought to our attention that posts have been seen advertising horses from Tresorya Welsh Cobs.
These are not approved by us, and we have no knowledge of their origin. We therefore advise everyone to take extreme care. We would appreciate any further details. Thank you.
t
Website Last Updated – 12th August 2022 – FOR SALE – FOALS You are visitor 170,814 to Tresorya Welsh Cobs website since 9th February 2004